Cleaner calls out 'cruel' manager in frank note after quitting job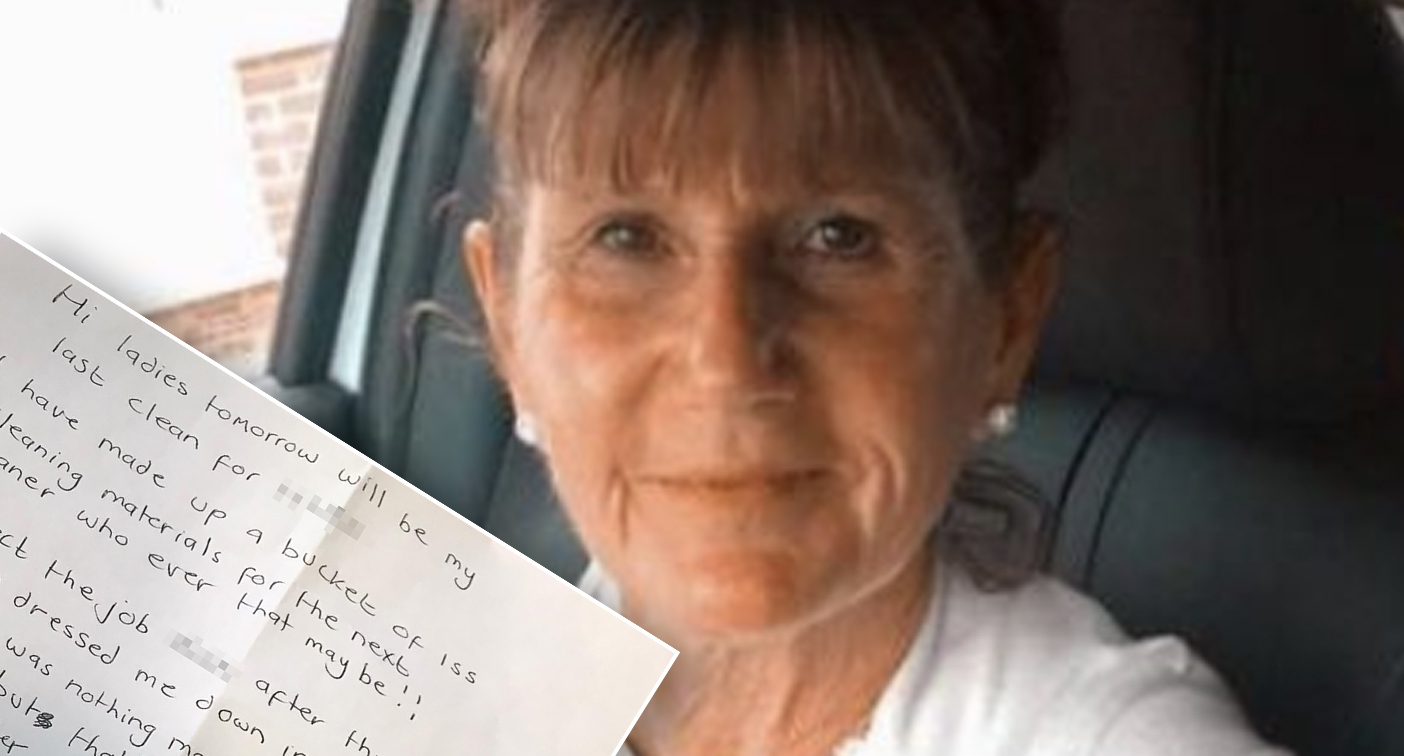 A cleaner has penned a savage takedown of her manager after resigning from her job of 35 years.
Joe Cousins, from Southampton in England, tweeted a photo of the note written by his 64-year-old mum, Julie, for her "awful manager".
"I've left the job… after the way you dressed me down in the office," she wrote.
"It was nothing more than aggressive and cruel but that's a reflection on your…